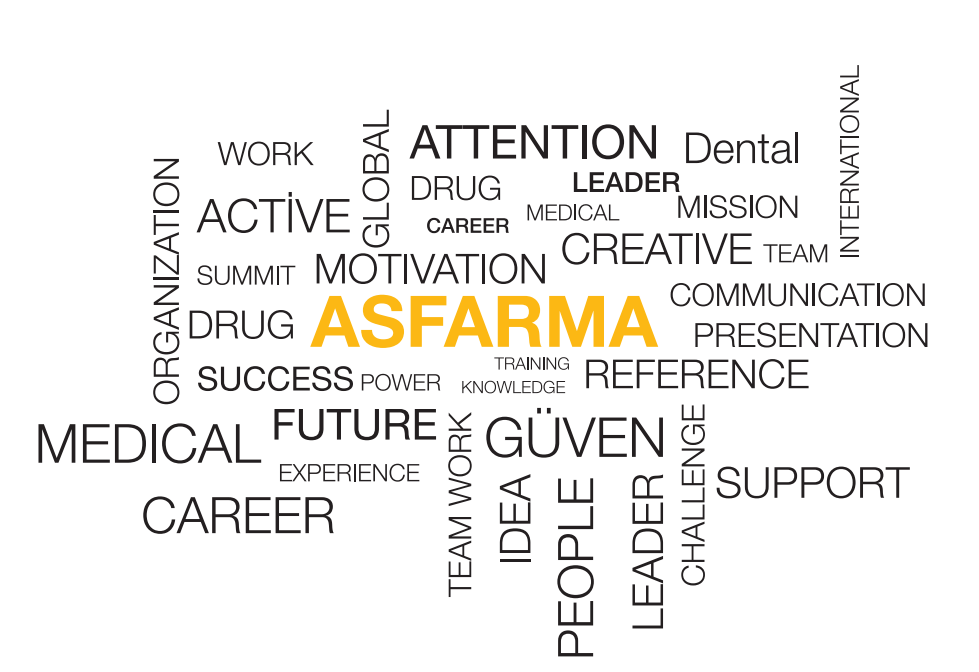 OUR VALUES
It is our principle to give priority to people in the context of our customers, suppliers, employees and all stakeholders.
We improve ourselves in continuous basis to contribute to the improvement of life qualities of our employees as well as our customers and people in the countries where we operate.
We step forward with our service quality in every stage of marketing, promotion
and sales process starting with quality product supply in cooperation with out
experienced team.
Employees and management adopted the principle of running our entire business processes within the terms of mutual openness, trust and collaboration.
Employees who have the sense of responsibility, competencies required for the tasks and expertise in their field are hired for the positions at Asfarma.
It is among our priorities to invest in development of our employees in order for continuous strengthening of company identity and commitment.
We do not compromise on business ethic principles in any processes addressing our in-house and external stakeholders.